Do you have functional problems? Probably it is worth checking out our guide.
Do you like saving money? You may want to check our special offers.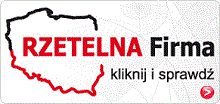 What is the cooperation with us like?
We want you to feel comfortable from the first steps of our cooperation.

Imagine a comfortable kitchen. In Comfoline we professionally fulfil such dreams. The order placed and the consultation process gives us the green light to operate. We will thoroughly deal with the implementation without any effort from you. You can start looking for a great recipe and invite all those who are important to you for the inaugural meal!
br>
Comfoline presents four important advantages:
1. The design complies with the principles of ergonomics and practical solutions in any situation – we are always looking for innovative solutions in the field of ergonomics, accessories and lighting.

2. Adjusted to the requirements - we offer a wide range of materials and are able to perform custom orders as well. We have everything to construct your kitchen.

3. . A responsible approach to installation – the final implementation is in fact a confirmation of professionalism to us. The proper course of assembly is very important for us. This means both, the customer's comfort and quality of our work.

4.As many as eight years of warranty on the furniture - and the joy of cooking for a long time afterwards
If you also care about the quality of the kitchen...
Just let us know ! Give us a call or write to us.
studio@comfoline.pl
+48 58 512 51 96