Do you have functional problems? Probably it is worth checking out our guide.
Do you like saving money? You may want to check our special offers.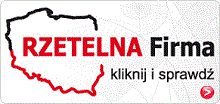 for the pleasure of cooking
Comfoline Kitchen Studio was founded in 1998. In 2009 we changed the name from Kowax - Functional Kitchen Studio to Comfoline – Kitchen Studio. We design and sell kitchen furniture for individual orders. We design kitchens so that they are most convenient to use for the household members. We also make other custom furniture, such as furniture for the bathroom, wardrobes with sliding doors, bedroom furniture, furniture for the living room or hallway.