Do you have functional problems? Probably it is worth checking out our guide.
Do you like saving money? You may want to check our special offers.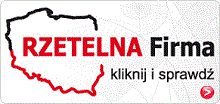 Sample prices
Modern and warm arrangement. High gloss and elegant horizontal wood grain. A style for people who want to follow the current trends while maintaining a cosy atmosphere inside.

The combination of wood and high gloss painted black fronts and black countertop gives the kitchen elegance and prestige.

Price: from 4.084 euro

See more details...

Price: from 2.269 euro

See more details...
With grace and style: matt white fronts combined with tops made of stone or laminate imitating stone. A big number of glass wall cabinets adds lightness to the whole construction. In addition, household appliances have been placed on the ergonomic height – thanks to this working in the kitchen will be quite more comfortable.

The kitchen is a scene of everyday life, of tasting and relaxation. Fronts with frames provide a traditional craft and look presentable. Comfortable kitchen appliances harmoniously combine with the style of the interior. Dark oak countertop gives elegance to the whole, but it can also be replaced by a stone table top, which will give the touch of modernity.

Price: from 5.449 euro

See more details...

Price: 4.599 euro

See more details...