Do you have functional problems? Probably it is worth checking out our guide.
Do you like saving money? You may want to check our special offers.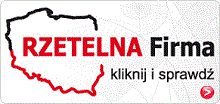 Free kitchen design by Internet
3 steps to the finished design

Click on the link at the bottom of the page and complete the form. The information provided will help us in the planning and design of your kitchen.

Within 24 hours* of sending the form, you will receive a message when the design and evaluation will be ready.

Visit our studio. While sipping coffee we will discuss the entire design with all the details and present the evaluation. The date can be arranged by phone or email.
What you should know before ordering a free design?
The whole process is very simple and will take you about 10 minutes.
The form is divided into seven parts:

1. Contact data
2. Information about the kitchen users
3. Information about the room/space
4. Style
5. Appliances
6. Accessories and add-ons
7. Lighting and other
When filling a form the following things will be useful:
• Plan of the apartment / kitchen (it can be from the developer or one's own simple sketch)
• Pictures of kitchens you like



Order a free design by Internet

* With the exception of Sundays and holidays.