Do you have functional problems? Probably it is worth checking out our guide.
Do you like saving money? You may want to check our special offers.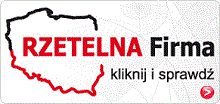 Frequently asked questions
Question: Do you also perform the assembly outside Poland?
Answer: Of course, we do. For customers overseas we perform both the assembly and the measurements. We will deal with your kitchen from start to finish. We'll design it, measure it, arrange transport and assembly it.
Question: I would like to order a kitchen to Norway, but I have concerns about the complaints. What if something breaks during transport.
Answer: All of our shipping are insured. So if for example a door of the cabinet is damaged, we will send them to you by courier as soon as the new one is ready. You can change it with ease, because it is very simple. In the case of major damages, for example, if a stone countertop is damaged - we will come to you with a new one. Due to the fact that we always insure our shipments, you can sleep peacefully.
Question: What are the standard dimensions of furniture?
Answer: For us it does not matter whether we are constructing a cabinet of 60 or 63 cm wide. This enables us to better match the rooms.
Question: For how many years is the warranty on the furniture?
Answer: For furniture we give an 8-year warranty, tops have a 2-year warranty, while the mechanisms of drawers, hinges and opening tilting systems for wall cabinets have a lifetime warranty.
Question: What materials you have in your offer?
Answer: When it comes to furniture, materials that we have are: laminates, painted MDF in mat and gloss, acrylic and wooden fronts. As far as the tops are concerned, there are available: laminates, wood (natural or black oak), natural stone - granite (but we do not recommend it because it can break during transport), artificial stone – e.g.: sintered quartz, quartz countertops (like a stone to the touch, having more uniform structure, much more durable than natural stone), and corian, and Hanex (two kinds of synthetic stone, warm to the touch, easily scratched, but can be renewed on one's own).
Question: How much is the design?
Answer: The design is free of charge when a customer sees it in our studio. However, if we are to hand this design over or send by e-mail, its cost is PLN 400. Of course, in the case of signing the contract, this amount is deducted from the value of the order.
Question: How long does the installation of the kitchen take?
Answer: Usually 2-3 days. In the case of small kitchens - 1 day.
Question: Do you construct other made-to-measure furniture ?
Answer: Yes, we can construct for you also bathroom furniture, sliding cabinets, or other unusual custom made furnishings for the living room or bedroom.
Question: I have a design from a different company, can you estimate it?
Answer: Of course, just send it to us at our email address: studio@comfoline.pl. You can also leave it with us in the studio. We invite you to have a cup of coffee with us ;)
Question: I want to order a kitchen, what is the waiting time?
Answer: This largely depends on the material of which the fronts are made. The longest waiting time is for wooden fronts - 8-10 weeks. The waiting time for painted fronts is 4-5 weeks.